Sunny Day is sent in bud to protect the flowers in transit on their way to your recipient, ready for them to arrange and watch bloom in their home. A bright mix of sunflowers, purple star chrysanthemums, roses and solidago bring together this summer bouquet.
Brighten their day this summer with this sunshine filled bouquet that is perfect for any occasion. Sent via tracked courier in a specially designed Eflorist box. 
The flowers in this bouquet are sent in bud and will bloom in their home so
your gift will last for even longer.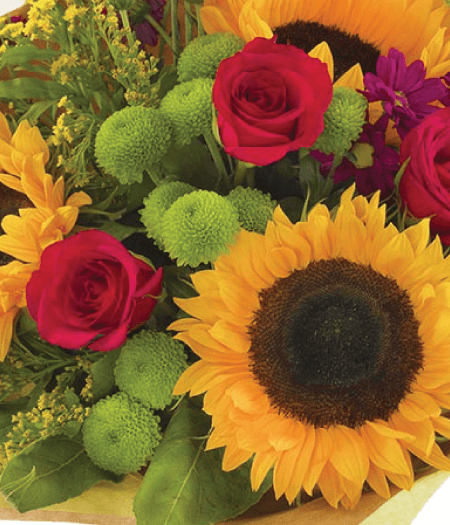 Florist delivered flowers are available within the UK only.Our florists may substitute flowers and sundries for a suitable alternative, similar in style, quality and value depending on availability. Seasonal availability of certain individual flowers may vary from those illustrated. Products ordered do not include a vase, flower basket or container unless otherwise stated. Any requested delivery time is not guaranteed. 
Next available delivery on 16. November
Product Ref: DE20AYRSF12R