Like nothing you have seen before. 12 rainbow coloured roses delivered for a unique surprise. Each rose is dyed with a vibrant selection of colours. This process does shorten the life of the bouquet to 5 days but doesn't take anything away from the surprise! vase not includeded,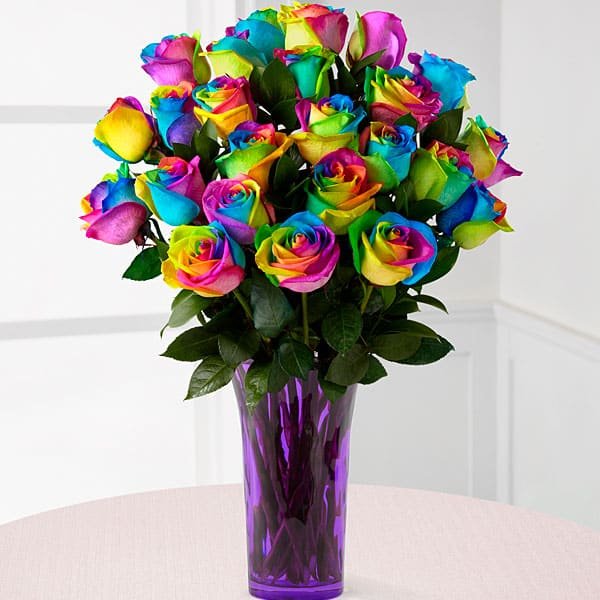 Disclaimer
Florist delivered flowers are available within the UK only.Our florists may substitute flowers and sundries for a suitable alternative, similar in style, quality and value depending on availability. Seasonal availability of certain individual flowers may vary from those illustrated. Products ordered do not include a vase, flower basket or container unless otherwise stated. Any requested delivery time is not guaranteed.
Rainbow Roses
3 days notice for delivery  needed.